An Introduction to designing natural buildings from a Permaculture perspective.
In this course we will deal with the characteristics and working properties of different natural materials and various approaches to design integrating permaculture principles. Below you can see a rough timetable. The emphasis is on the joy of planning. From this course you should develop a better understanding of the beauty, potential and limitations of materials, as well as functions of design which will help you to plan with joy and clarity in further projects. Similar to the way we do it in the garden, suggestions from permaculture also help us to recognize different functions in architecture and to distribute them to different elements. At the Alaune community we have the wonderful opportunity to develop ideas based on the upcoming construction on site. Central method in the course is the work in small groups and personal supervision of drafting in our small temporary planning agency.
Due to Richard's extensive experience in craftsmanship and Gerriet's experience in architectural planning, we are happy to adapt the course contents to the situation and questions. This course is open to anyone whether you have previous design or building experience or not. You're welcome if you're a professional and want to go deeper or you just have the dream to build your own tiny house. Our aim is to inspire, empower and resource you to create and make nurturing spaces using natural materials.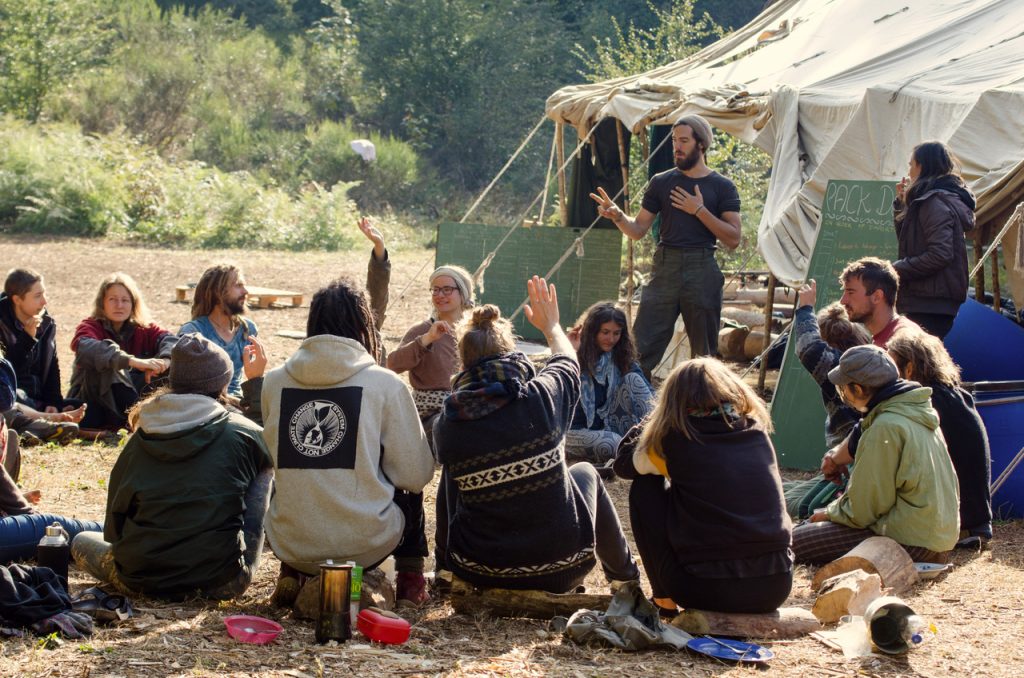 Wednesday: Arrival, getting to know each other, clarifying expectations and timetable, getting settled in
Thursday: Input on green building materials, small groups and projects: Survey of the users and creation of a requirements document
Friday: Input: structured design process, open studio, interim presentation
Saturday: Input: separation of different functions in one component, open studio, final presentation
Sunday: Closing round, departure
Mixed English and German. You should speak at least one of the two languages fluently.The seminar will only take place with a minimum of 10 participants. Maximum 20 places.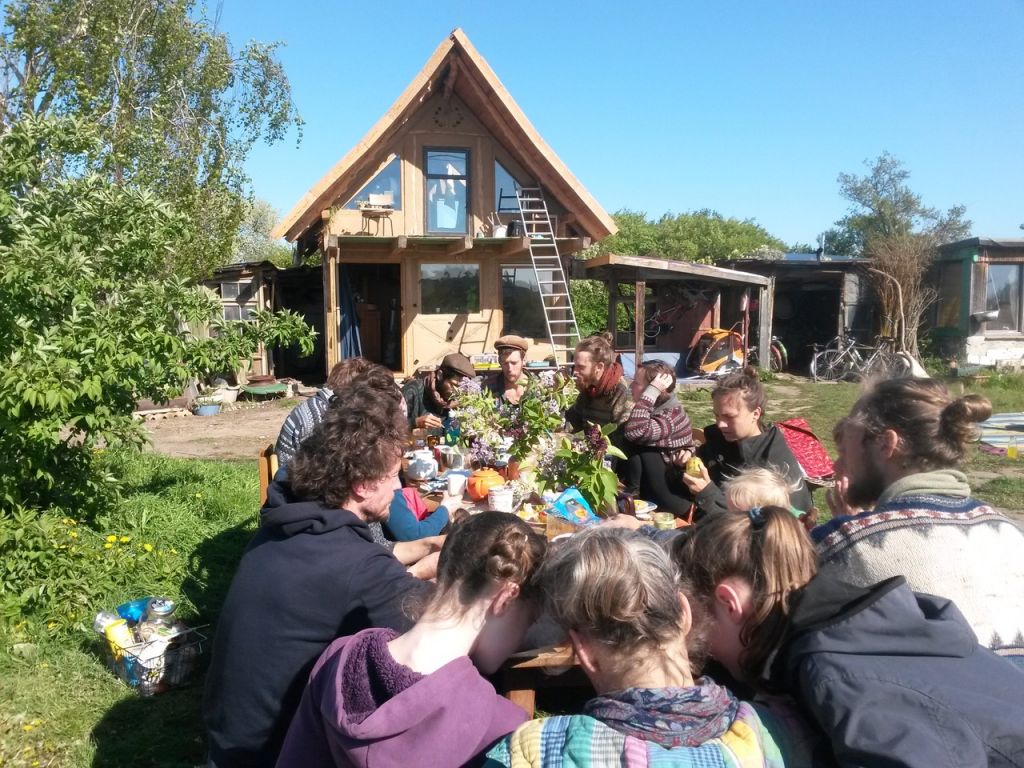 Registration: https://form.jotform.com/200684776411356
Until 1.6.2020 here
Fee: 240 – 480€ Sliding Scale
the Seminar includes vegetarian organic full board and camping
Course guides:
Gerriet Schwen

Die unglaublichen Möglichkeiten natürlicher Baustoffe und partizipativer Prozesse faszinieren mich schon lange. Neben Einführungskursen im Bauen mit Stroh habe ich auf Baustellen mitgeholfen, dann einige Jahre Architektur studiert. Parallel haben ich an Weiterbildungen in Gruppenleitung (Grundausbildung TZI), Permakultur (PDC) und Wildnispädagogik (1-Jahres-Ausbildung) teilgenommen. Zurzeit schließe ich mein Philosophiestudium ab. In den letzten Jahren habe ich Workshops zu Entscheidungsprozessen, dialogischer Beziehung und Gemeinschaftsforschung geleitet (u.a. Initiation von "Gemeinschaft erfahren"). Nun freue ich mich auf dieser Basis in einem Kurs Permakultur und Architektur zusammen zu bringen.
Email@Gerriet-Schwen.de +4915774537860
Richard Toogood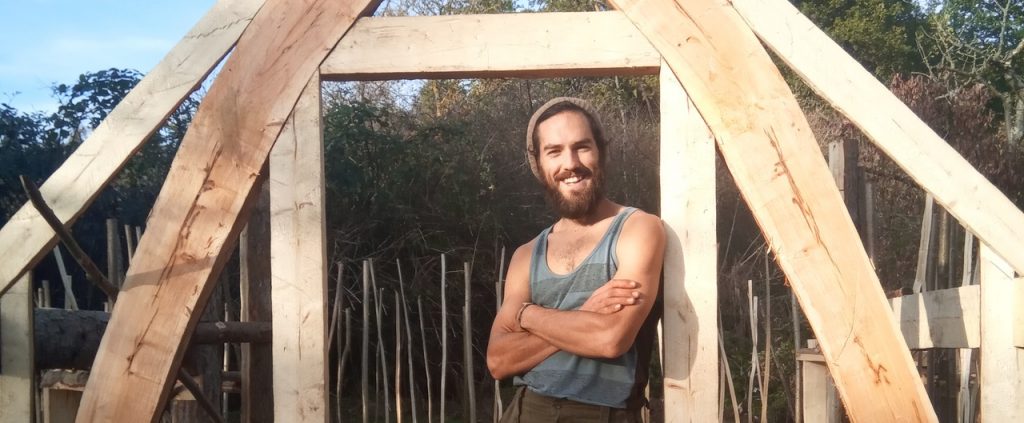 My mind has been drawn to designing since a child and this has interwoven with my love for the beauty of natural materials in caring human hands. Pulling together an understanding of diverse resources and traditional and contemporary process, I constantly dream and create. Structures and shelter have long intrigued me as they combine so many different needs and desires with many layers of simplicity and complexity. I'm currently building my own natural home in central Germany.
I grew up in the English tradition of crafts where I learnt and trained. My training has including historic building conservation and rural crafts as well as a significant amount of autodidact learning on natural materials. My focus is on understanding how we can meet our needs as communities from the sustainable natural resources we have available in our localities and what the significance is of being creatively limited by this. I encourage honor and respect for the world around us and how that can permeate into our lives.
I have run various courses on traditional crafts over the last few years. I delight in the opportunity to gently invite people in to exploring and expressing through crafts and materials. I'm always developing my awareness of the learning and emotional needs of myself and the people I'm working with and aim for delight and intrigue in the process, not stress or judgement.
toogood127@hotmail.com +491785853520 Insta: richard.toogood