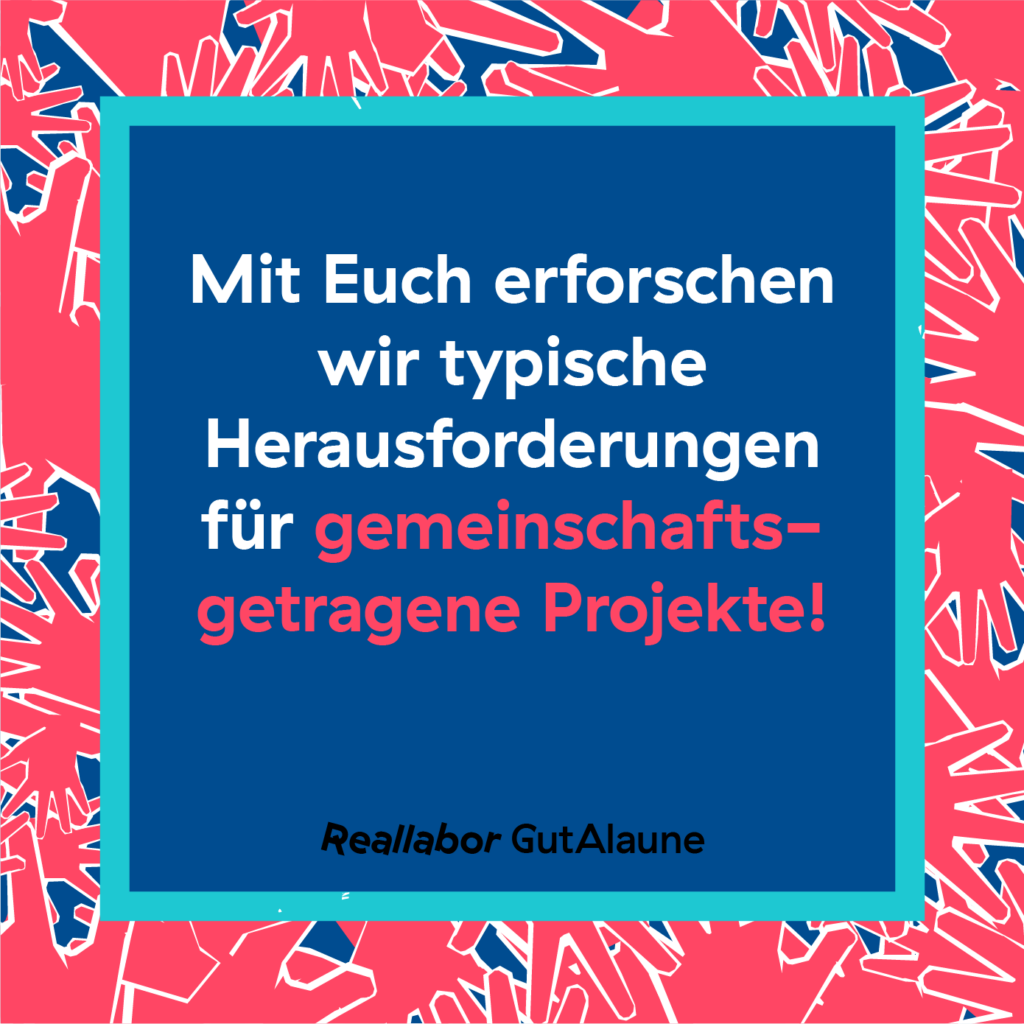 We're running a research lab over the next two years to find out how socio-cultural projects can sustain themselves on the long run. English coming soon!

Wir haben beobachtet: Wenn Menschen auf Augenhöhe zusammenarbeiten treten immer wieder die selben Herausforderungen auf. Wohnprojekt, kollegiales Unternehmen oder SoLaWi und politische Initiative – es braucht immer Entscheidungsprozesse, gemeinsame Kultur, oft eine Rechtsform etc. Um diese praktischen Fragen zu untersuchen machen wir uns selbst zu einem Reallabor für gemeinschaftsgetragene Projekte. In thematischen Forschungswerkstätten und Mitmachbaustellen generieren wir Praxiswissen für Gemeinschaftsprojekte. Das Projekt wird vom Bundesministerium für Bildung und Forschung als Gewinneridee im Wettbewerb Gesellschaft der Ideen gefördert. In den drei Themenbereichen Gemeinschaft, Zusammenarbeiten und Ort unterstützen uns die drei wissenschaftlichen Partnerinnen Alanus Hochschule, Fachhochschule Potsdam und Next Economy Lab. Bist Du dabei?
Am 17. Januar laden wir zum Infonachmittag ein!
16:00 Uhr Begrüßung

16:10 Uhr Rundgang über das Vereinsgelände, Vorstellung aller Alaunis

16:40 Uhr Vorstellung Alanus HS und aller Beteiligten

16:50 Uhr Vorstellung FH Potsdam und aller Beteiligten

17:00 Uhr Vorstellung NELA und aller Beteiligten

17:10 Uhr Fragen und Antworten

17:30 Uhr anschließender Austausch für Projektbeteiligte
Vor Ort (Alaune 9, 06193 Petersberg) und digital (https://zoom.us/j/8038468819?pwd=QWRuVXlxNkg5c2ZSK29pUXArTEFUQT09).
Hygienekonzept:
Laut aktueller Verordnung führen wir die Veranstaltung (wir planen mit weniger als 50 Teilnehmenden) unter 3G durch. Für die Teilnahme vor Ort ist erforderlich sich als geimpft, genesen oder tagesaktuelle getestet auszuweisen. Außerdem gelten die allgemeinen Hygieneregeln wie die Maskenpflicht in Innenräumen. Wir bitten darum eine eigene Maske mitzubringen.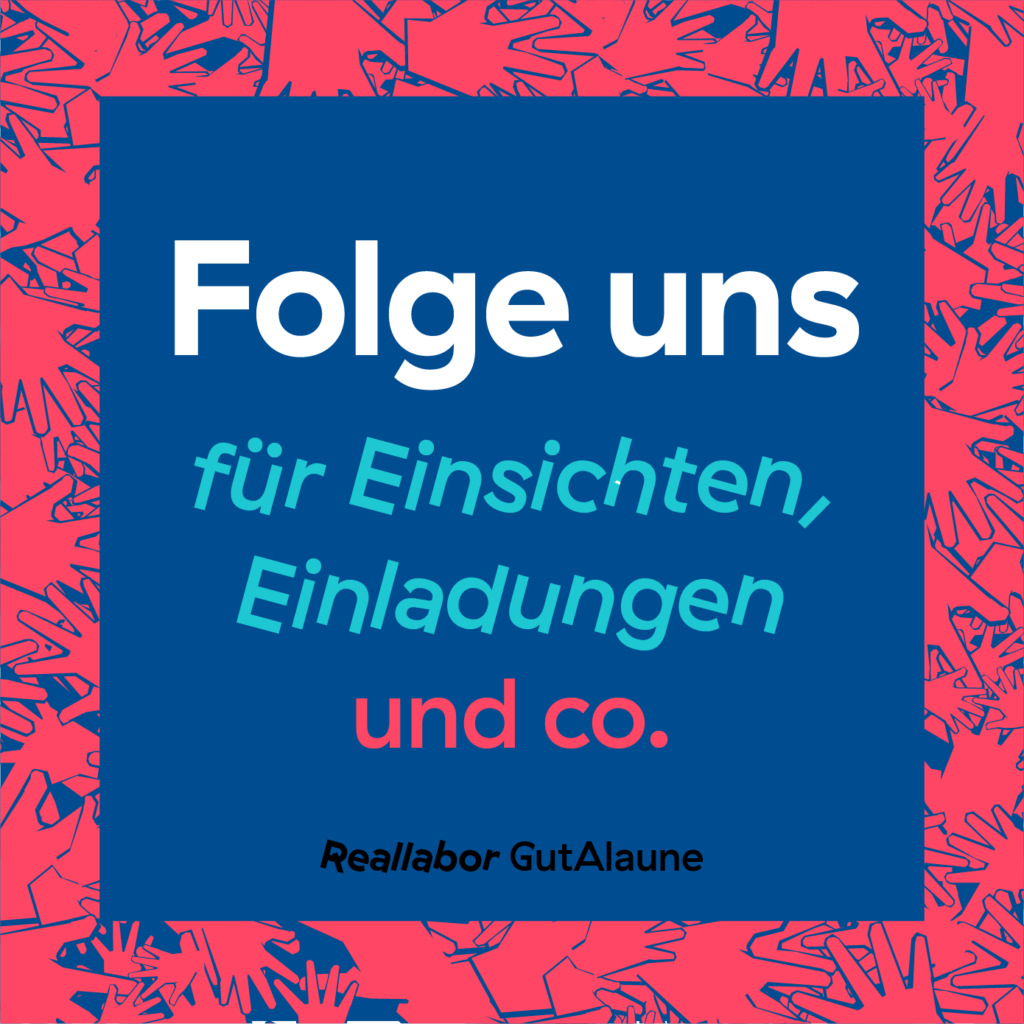 Bleibt in Kontakt!
Über die 2 Jahre werden wir auf diesen Kanäle zu dem Projekt berichten:
Bei Fragen schriebt uns unter ReallaborGutAlaune@riseup.net!