Some of us dream since childhood to celebrate the year together with the bees. Since 2017, with the support of some beekeeper friends, we have begun to familiarize ourselves with this new universe. But what do we mean by "beekeeping true to the bees nature" (in the following: natural beekeeping)?
Natural beekeeping is based on the natural needs of the bee colony. It is based on the knowledge that the bee colony, including its honeycombs, is an organism and respects the bee as a whole in the tradition of Rudolf Steiner and Ferdinand Gerstung. This is expressed in particular in the preservation of the integrity of the brood nest, natural honeycomb construction and reproduction via the swarm drive.

Mellifera e.V. Initiativen für #BieneMenschNatur
For whom the terms brood nest, natural honeycomb construction or swarm drive are new, we recommend a study of the pages of Mellifera e.V. which give a good insight and overview.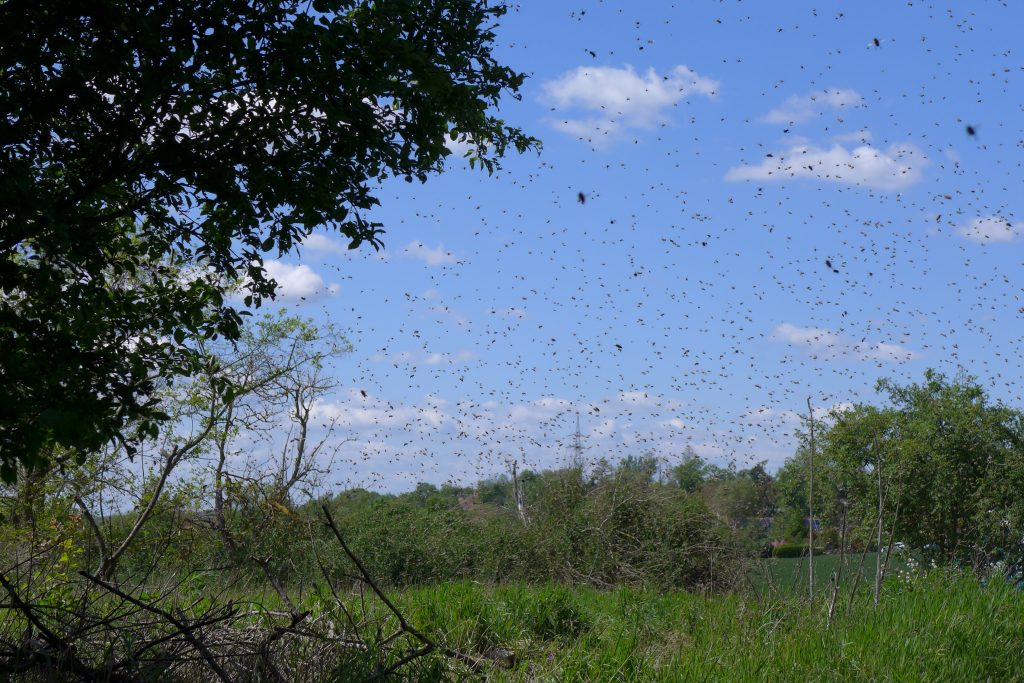 To get into the annual cycle with the bees (as a whole of bees, drones, queen and combs in the hive), we have attended several young beekeeper courses at the Immenhort e.V., which has summarized the focus of proper beekeeping in an Immencodex.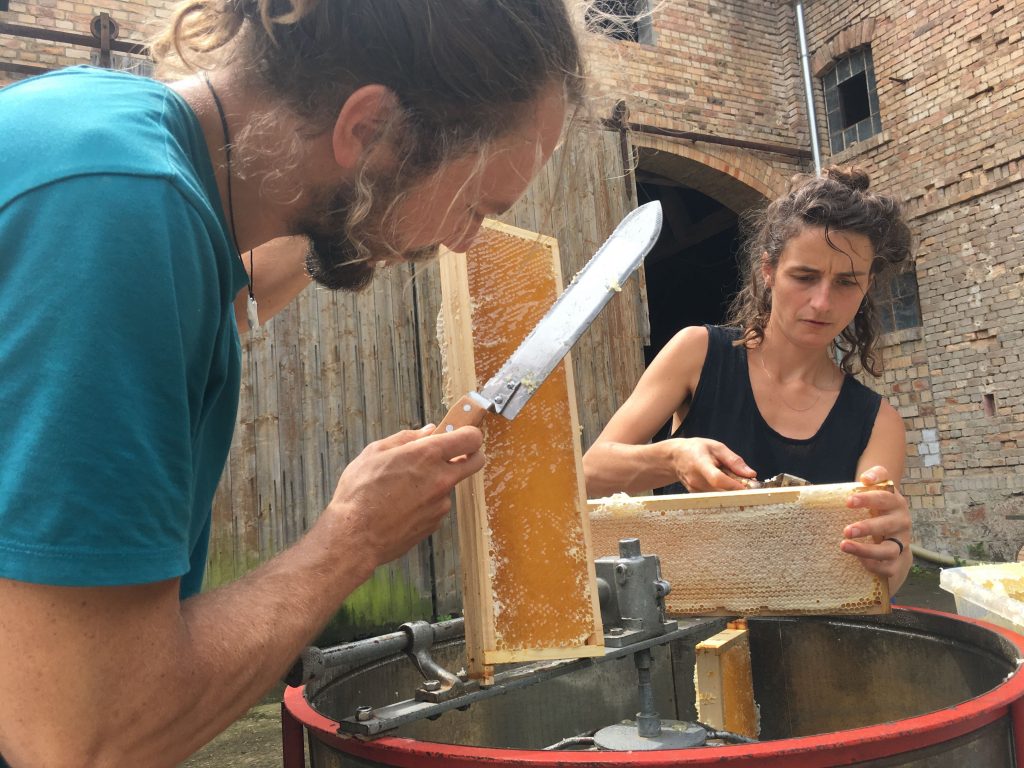 Shortly after, we started experimenting with building the bee houses (hives) out of wood and clay and learned to pay attention to the many small subtleties and signals of the bee.
Also, areas such as endangered wild bees and insects and the importance of intact and resilient natural areas have come more into our focus.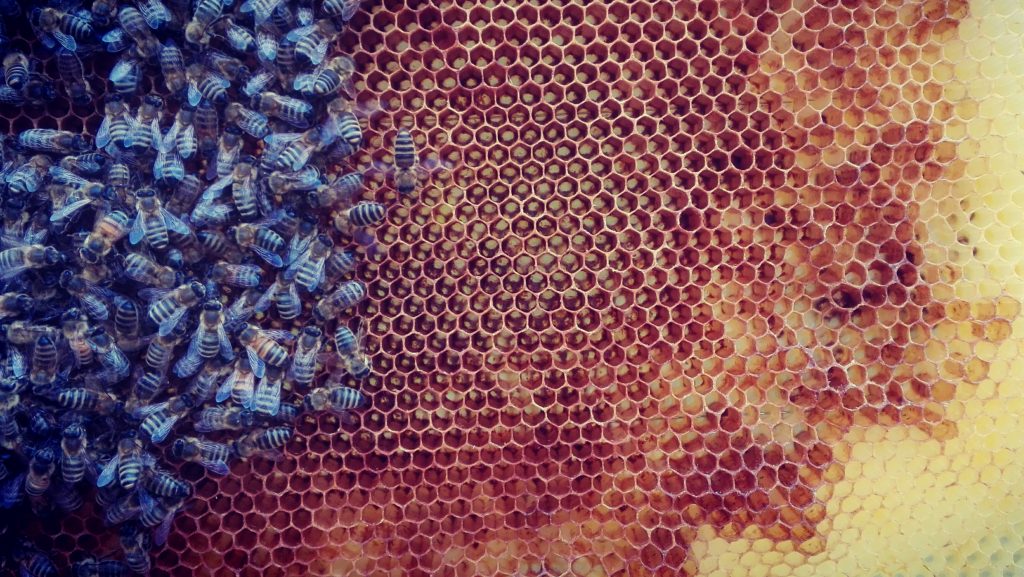 We are happy to give an impression of this fascinating world (also in formats for little explorers…) Contact us!
Books and Ressources:
Seeley, Thomas D.: "Bienendemokratie: Wie Bienen kollektiv entscheiden und was wir davon lernen können" Aus dem Amerikanischen übersetzt. Fischer Verlag, 2014
Günter Friedmann: "Bienengemäß imkern: Das Praxis-Handbuch" BLV Verlag, München, 2016
Piotr Socha: "Bienen" Gerstenberg Verlag, Hildesheim, 2016