Richard leitet einen 10-tägigen Masken Kurs auf GutAlaune. Alle Infos auf Englisch da auch der Workshop auf Englisch / Deutsch stattfindet. Ihr könnt Richard aber auch auf Deutsch mailen wenn das für euch leichter ist.
Ihr wollt wissen wie's war – ein paar Eindrücke vom Kurs gibts hier: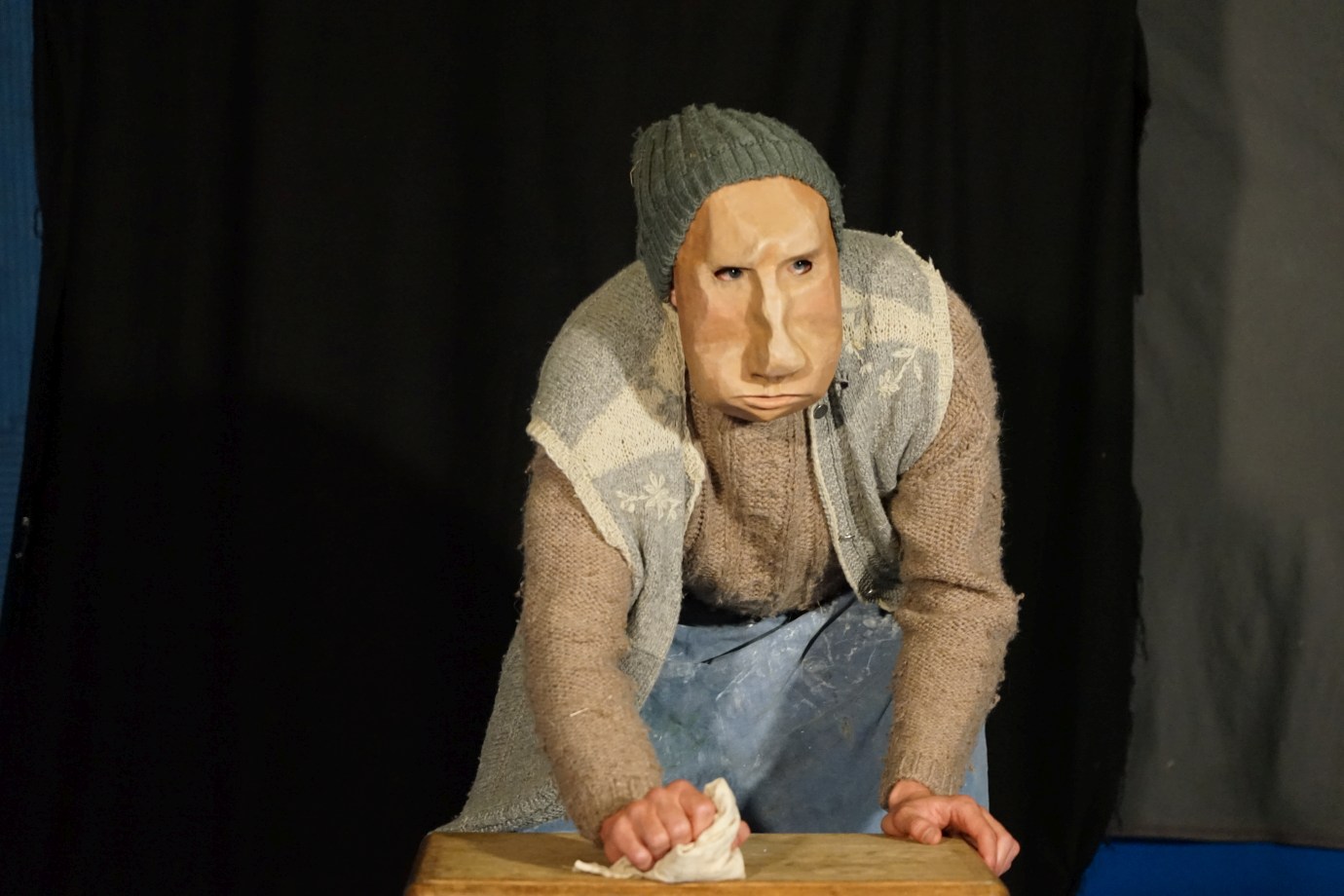 10 Days of Mask… What does that actually mean I hear you ask?
Here is all the info and how to apply!

When?
6th August starting at 10am – 15th August 2021 finishing in the evening. You can arrive the evening before if your traveling form far and leave the day after. You must be able to commit to the whole time.

What?
This is an expressive mask theatre workshop.
We will build masks and learn the art of playing them.

"Our work is to convince the audience we are not wearing Papier-mâché on our face"
We will learn techniques of building and playing the mask to bring incredible worlds into the spectators imaginations. These tragic/comic masks built with techniques and process I learnt from mask maestro Matteo Destro, have an incredible power and magic for story telling. For opening up another space and another way. The work is rooted in Jaque Lecoqs physical theatre technique.

We will get our hands messy in the clay.
We will hit the clay with hammers.. a lot!
You will ask me 'if it's finished?" and I will say 'hit it with the hammer some more'.
We will move and learn about how our bodies can move.
And ask how we can transform ourselves into something else.
Learn about the Mask Journey of expression.
We will learn about stage play and improvise on stage
We will finish our own full mask and birth what arises from the clay.
We will create little scenes together.
And make a small beautiful presentation of what we found on the last day.
It will be intense, relaxed and beautiful work.
Maybe we will have a day off in-between! 😛

The workshop will be held in English. With German floating around us.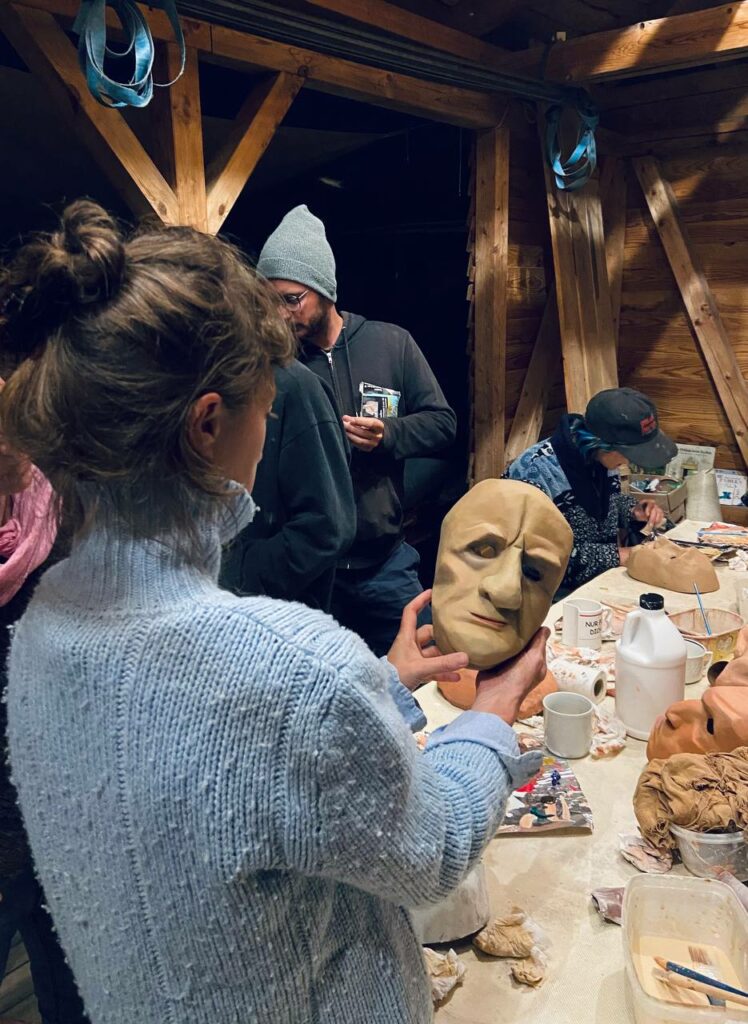 Where?

On the wonderful Gut Alaune community project space close to Halle Saale Germany.
Gut Alaune
Is a 6 year old living community and project space. With around 6 people and 2 children living there.
We are in restoration of the land and buildings. We have compost toilets and an outdoor shower which is possible to warm up but normally with the summer heat a cold outdoor shower is the best!
Why?
Because it's a beautiful thing.
Who?
10 participants chosen from an application list. Application deadline is 1st June.

What you would need to bring.
Please bring black clothes comfortable to move in. For our work we need some neutral clothing. So no bright colours of big designs.
As well as an apron or shirt or whatever you are happy getting messy with the mask making.

Sleeping equipment
Tent / Matt / Sleeping bag
Water bottle
Weather
It can be very hot here! But we can always jump in the river or under a cold shower. Bring appropriate clothes and hats. It can also be cold. But we can always put on a jumper! Basically we are exposed to the elements here please bring appropriate clothing

Accommodation
You will be camping. And need to bring equipment with you. If there are some special needs we do have some indoor space. Just open the question with me.

Eating
We will have a cook! Thats right. We wont need to think of food. So we can spend more time with our masks and bodies. It will be tasty vegetarian food. Let me know any dietary requirements.

Cost
With the support of Gut Alaune we have received some funding from Neustart Kultur to help support this cultural event.
This means we only ask for an additional cost of 200 Euros! which helps cover the costs. In addition we will ask for a donation towards the project here. This is to help support the growth and building up of this space to help host more events like this.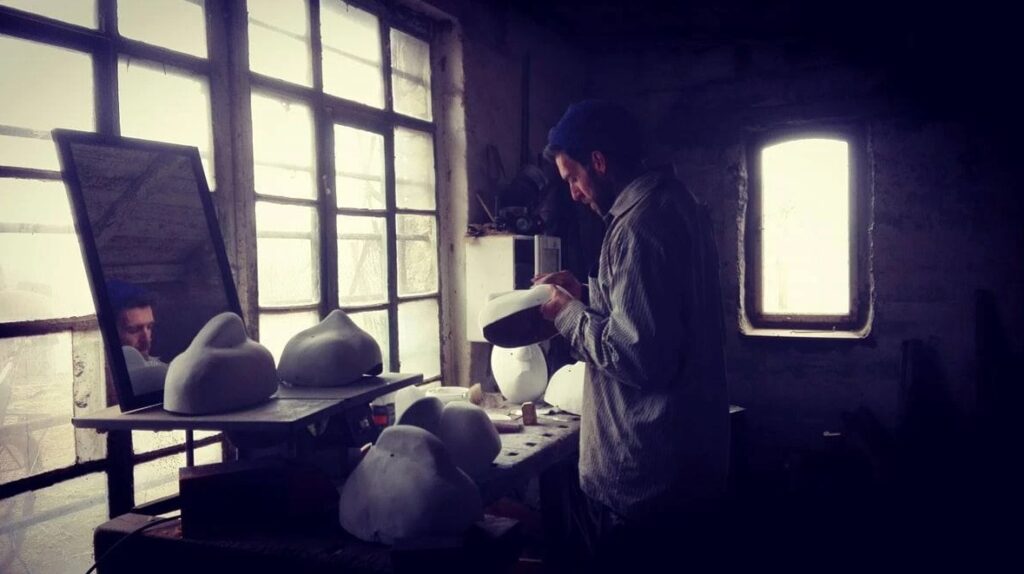 About me / Richard
Here is all about me.

Corona
As we are aware there is something going around in these times.
As it all changes so fast. We will wait and take care for the requirements and need of the time and our group.

Application
If that all sounds exactly what you are up for!
Please and email me (richard@fromtheplayns.com) with the answers to the following.
I will let you know by the 5th June if your application is successful.
Please let me know any questions.

Full Name?
…

Age & Where are you from?
…

Full Address
…
How did you find out about the workshop?
…

Tell us something about the human that is you?
…
Please tell me a little of why you want to join the workshop? What calls you to it?
…

What experience do you have in theatre / stage arts / movement?
…

Anything else?
…

Did you read and agree with the Terms and Conditions below?
…

Cancellation & Refund Policy:
Cancellation requests must be made in writing and received by email.
If you cancel more than 10 days before the date of the workshop, your workshop payment is fully refundable. If you cancel less than 10 days before the workshop date, your payment, is refundable only when a substitute participant can be provided.
To preserve this period the punctual receipt of the notice of cancellation by e-mail (richard@fromtheplayns.com) is sufficient. In the event that the workshop has been cancelled, the amount paid will be refunded within 7 working days. Further claims cannot be asserted.

Disclaimer:
Participants assume full and sole responsibility for the risk of injury or other consequences from attending workshops and also agree that the organisers accept no liability for loss or damage to their personal property or for injury to participants on or outside the workshop premises.
Gefördert vom Beauftragten der Bundesregierung für Kultur und Medien:

Scheduled
Events und Workshops
Offene Werkstatt